Industry session
On June 10th at 6:30am (Los Angeles) / 9:30am (New York) / 2:30pm (London) / 3:30pm Rome / 9:30pm (Beijing) / 11.30pm (Sydney) we will have an industry session with the following distinguished speakers:
Andra Lutu (Telefónica)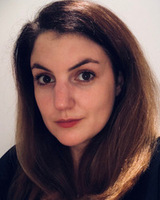 Where Things Roam: Uncovering the Need for Global Mobile Connectivity in IoT
Bio: Andra Lutu is an Associate Researcher at Telefonica Research in Madrid, Spain. Her main research interests lie in the areas of network measurements, interdomain routing and mobile networks. After receiving her PhD at UC3M and IMDEA Networks Institute in Spain, Madrid, she worked as a Postdoc Fellow at Simula Research Laboratory, where she was a main contributor to the H2020 MONROE project, building the first open European hardware infrastructure to perform measurements in operational mobile networks. As part of Telefonica Research, Andra is a recipient of an H2020 MSCA Individual Fellowship grant funding her work on Dynamic Interconnections for the Cellular Ecosystem (DICE).
Rupak Chandra and Alessandro Erta (Cisco)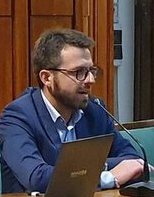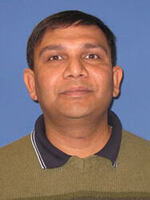 Ultra Reliable Wireless (URW) for Industrial IoT
Bio: Rupak Chandra is a Principal Engineer with Cisco IoT engineering group in San Jose, California. He has extensive background in wireless communications technologies like Cellular, Wi-Fi, LoRa, and 802.15.4. He is the lead architect of Cisco's Wi-SUN Field Area Network solution called the Cisco Resilient Mesh used in Smart Grid and Smart City applications. Lately he has been working on Reliable and Deterministic wireless access.
Bio: Alessandro Erta is a Director of Engineering and leads the IIoT Wireless Engineering group. Alessandro comes to Cisco from the Fluidmesh Networks acquisition in 2020. Prior to the acquisition, Alessandro was the CTO at Fluidmesh Networks where he led the technology strategy and product development team. With PhD academic background in Computer Science and Engineering, he helped the 15 years company growth across decisive steps, he was the key person of both the technology and the product, developed the IP and designed the product strategy.
Luca Niccolini (Facebook)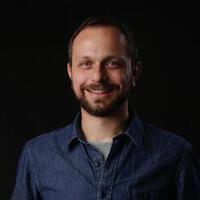 How Facebook Brought QUIC to Billions
Bio: Luca is a Software Engineer at Facebook Inc. working on network protocols, improving applications performance at scale. Most recently he has been involved with the implementation and standardization of QUIC and HTTP/3 and its deployment to both mobile apps and within the Facebook infrastructure. His interests are: networks, transport protocols, application protocols, protocols performance, HTTP proxies, mobile applications.
| | |
| --- | --- |
| Sponsored by | |
| | |
| Organized by | Platinum industry sponsor |
| | |